Kids can improve their letter recognition by coloring this capital letter F design because unique images make information easier to remember. It can also improve a child's hand-eye coordination and boost creativity.
Download PDF View PDF Print Image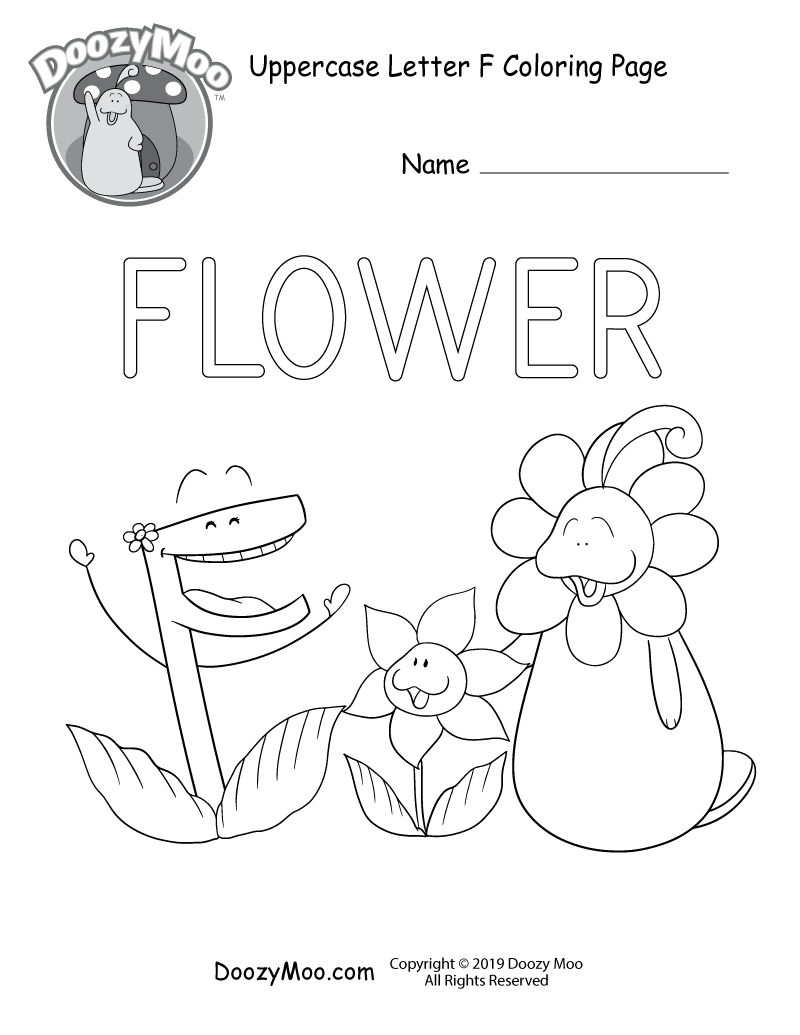 The Letter F is for Flower
Doozy Moo and the letter F both dressed as flowers while they spend time with their friend who happens to be flower in this free uppercase letter F coloring page.
Preschoolers and kindergarteners may also be interested in our other alphabet coloring pages, Doozy Moo's free alphabet book, and his alphabet song.
3 Ways to Get This Free Alphabet Coloring Page
Download the PDF: Best Quality, Opens in Any Free PDF Viewer
View the PDF: Print or Download via Your Browser
Print the Image: Fastest and Easiest
View All Alphabet Coloring Pages
You Might Also Like: