This free printable gives kids the opportunity to learn the letter D through experience. They can write, color, read, and make their very own alphabet book.
Download PDF View PDF Print Image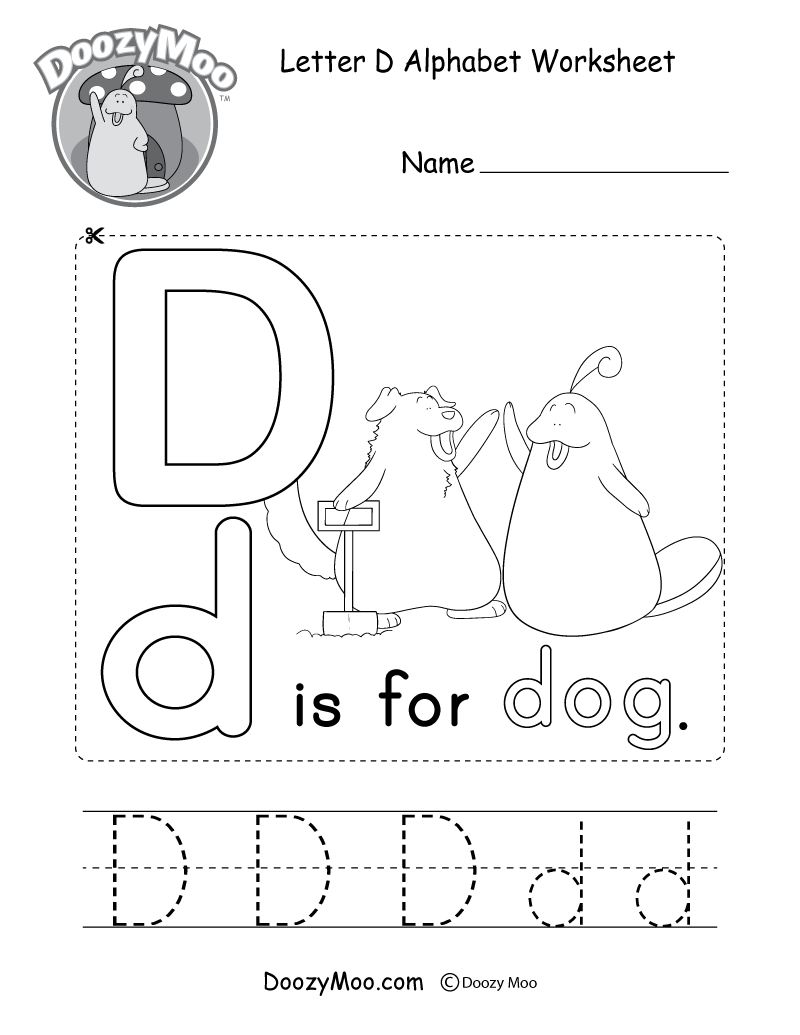 Learning the Letter D
Kids can improve their letter D recognition by practicing tracing upper and lowercase letters, associating the word "dog" with the letter D, and reading the sentence "D is for dog." They can also do fun letter D activities like coloring in upper and lowercase letters as well as the picture of Doozy Moo. In this picture, Doozy Moo is giving his friend Butternut a high five. Butternut is a Labrador retriever.
Children in preschool and kindergarten can develop their fine motor skills by using scissors to cut along the dotted lines in order to make their own version of Doozy Moo's alphabet book. Teacher or parent supervision is always recommended when kids are using scissors.
Doozy Moo also has an alphabet song that goes along with this series of activity worksheets.
3 Ways to Get This Free Printable Alphabet Worksheet
Download the PDF: Best Quality, Opens in Any Free PDF Viewer
View the PDF: Print or Download via Your Browser
Print the Image: Fastest and Easiest
View All Alphabet Activity Worksheets
You Might Also Like: