Kids can practice their handwriting skills by filling in the blanks with the missing lowercase letters of the alphabet in this free printable worksheet.
Download PDF View PDF Print Image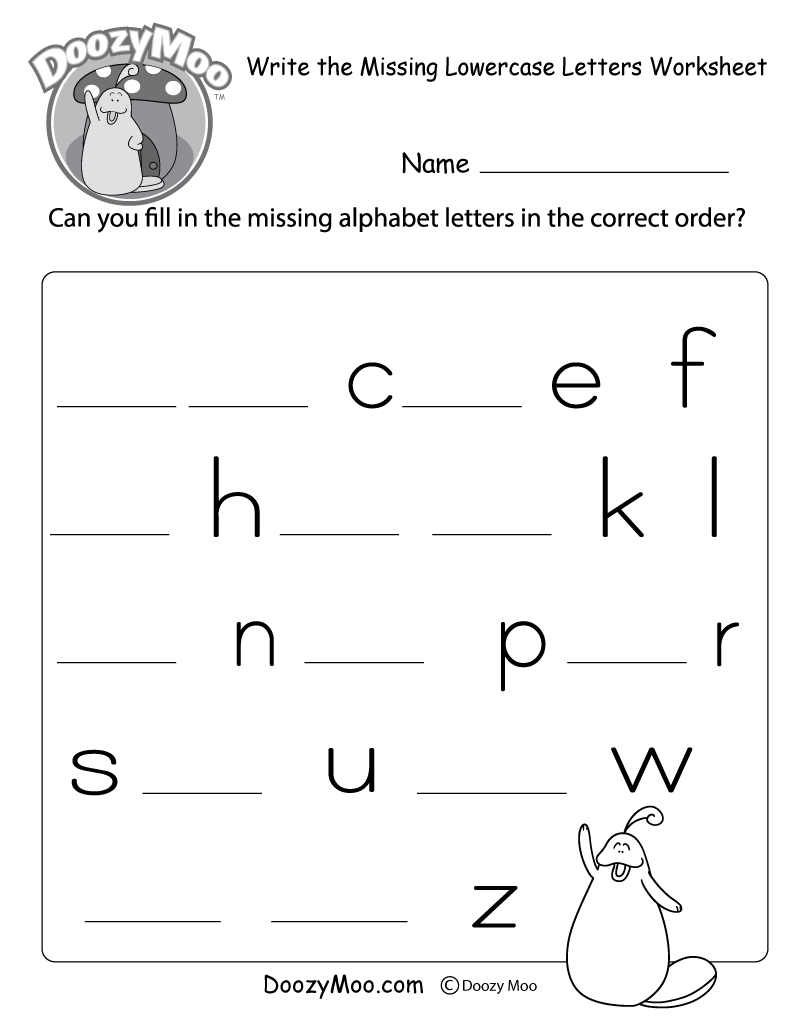 Missing Letters Can Be a Good Thing
This free worksheet can help children in preschool and kindergarten develop their problem solving skills. It can also improve lowercase letter recognition, knowledge of alphabetical order, and handwriting technique. There are 20 missing letter worksheets in this set that can be used by early childhood educators in various ways.
3 Ways to Get This Free Printable Alphabet Worksheet
Download the PDF: Best Quality, Opens in Any Free PDF Viewer
View the PDF: Print or Download via Your Browser
Print the Image: Fastest and Easiest
View All Missing Letter Worksheets
You Might Also Like: